Samuel Caraliu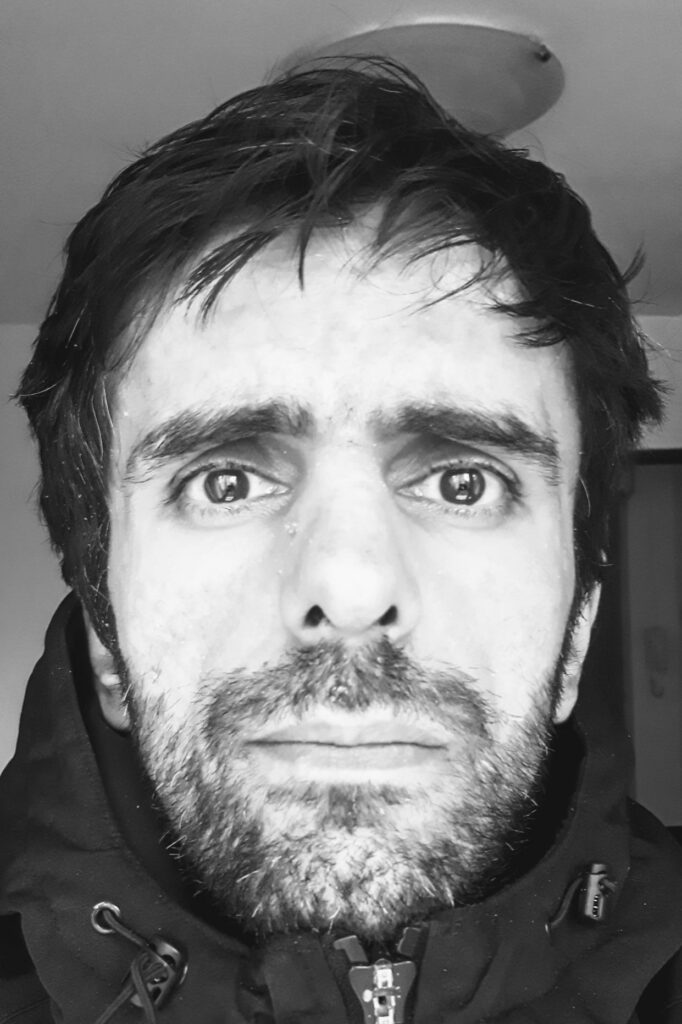 Contact
+40.770.460.340
scaraliu@gmail.com
Summary
To say or do… 15+ years experience content marketing & management individual.
top skills and abilities
(On a 1-10 scale, where 10 means strong know-how)
Team management 8, marketing strategy 7, marketing management 6, business & marketing analytics and intelligence 7, direct marketing 8, product and service development 8, marketing research 8, marketing communication 9, budgeting 7, start-up management 8.
Content creation management 9, content strategy 9, content optimization 9, content copyright legislation 9, content analytics and measurements 9, content management 10, new content concepts creation 10, digital content 10.
W3 Standards 7, HTML 10, JavaScript 7, PHP 4, SQL 5, DSL 6, Node 5, Nginx 5, Apache 6, ELK Stack 7, CMSs 10, version control 7, Cloud Services 7, open source 8, latest web technologies 8, and many other.
Experience
Baroul București
Lawyer / Advocate
2022 – Present
Digital content copyright and practices
Creativity and copyright social impact
Family and social rights.
---
Mediawrite
Digital Marketeer
April 2011 – Present
Founded the first digital content agency in Romania.
Experience 100+ hi-quality content marketing projects.
Enjoying the benefit of involving into digital creativity.
---
titled.online
Head of Content Management
July 2019 – Present
https://titled.online
A 4 years challenge of Mediawrite agency.
A start-up alike project that aims to build a content network.
---
Godmother Advertising Agency
Digital Marketing Consultant
May 2017 – Present
Digital marketing consultant for different brand, projects and companies – advertising strategy, budget distribution, digital channel spending, etc. Operating some critical digital marketing and advertising projects for big brands in Romania.
---
PLAUT Consulting Romania
Marketing Manager
June 2018 – October 2018
Marketing for business intelligence solution (Qlik in RO / BG), IT & business
consulting services. Digital marketing, direct marketing, website building, etc.
---
Târgul Cărții
Digital Marketing Manager
September 2016 – May 2018
In charge of all digital marketing related activities within a company that is the
leader on the market. In charge of e Commerce operations. Best
book store in Romania @ GPEC 2017, best eCommerce start-up in Romania
@ GPEC 2017.
---
Godmother Advertising Agency
Head of Digital Marketing
September 2010 – September 2014
Online/digital marketing for various brands and companies. From strategy to conversion optimization, online media buy, application building with a strong focus on marketing success. Head of digital marketing within the advertising agency.
---
Zitec
Social Media Manager
July 2009 – July 2010
Social media strategy
Social media management
Other content related activities
---
Zitec
Content Manager
April 2008 – July 2010
Content management inside a web development company, with multiple
projects and with the responsibility both for content development (text/graphic/
video) and publishing. In charge of project management for the development of web
content applications related to data imports, multiple sources of data, various
data formats, and their render/view inside websites.
---
VS Company Romania
Marketing Manager
January 2007 – October 2008
Marketing and online sales of financial services. I developed an online system
that generates clients for financial services. (Site using free software, and other
management activities). Lead generation, content creation, SEM, SEO, etc.
---
TBIF Financial Services BV, Romania
Document Manager
January 2007 – January 2008
Critical documents (signed contracts) management within a financial institution at the Headquarter, for cards, credits and other financial services offered by the company.
---
Banc Post Romania
Document Management Referent
January 2006 – January 2007
Document & archive management within the biggest bank in Romania at that time. In charge of organizing the archive, the allocation of space, the DMS implementation, etc.
Other info
Honors and awards
Best Bookstore in Romania
Best eCommerce Start-up in Romania
Silver Award on video & audio content category
Bronze @ Best Use of Mobi Advertising
Lawyer by achievement in the court of law award 2022 by Lawyer house Bucharest
Personal initiatives and projects
Mediawrite – first digital content agency in Romania
Contentpedia – the first blog in .ro on content marketing & digital management
DA by Mediawrite – education in the area of ​​copyright and intellectual property in creativity / content
www.titled.online – the project of the first content network in the history of the internet
TOVP – a revolutionary standard for digital content marketing and communication
Una Nouă – a project about a constitution built through user generated content
#TheNewNATOTreaty – a project for the content of the new NATO treaty